Workshop Title:
Workshop on Neuroimaging Quantification for Precision Medicine 2023 (WNQPM 2023)
Date:
August 18th, 2023 (GMT+12)
Organizer:
Faculty of Medical and Health Sciences and Bioengineering Institute, The University of Auckland
Keywords:
Neuroimaging Data Analysis
Precision Medicine
Deep Learning
Artificial Intelligence
Brain Connectivity
Workshop Chair:
Personal Bio:
Alan Wang is a principal investigator and Associate Professor at The University of Auckland. He has more than ten years of research experience in bioengineering informatics and integrated medicine, especially in advancing the role of medical informatics in health care. His research interests include bioengineering, data informatics, neurocomputing, and biomedical statistics and simulation. He has developed medical data analytics methods for mobile health and personalized diagnosis and prognosis based on intelligent computing theories. He has experience analyzing huge cohorts of patient data with applications of early diagnosis, disease understanding, and effective treatment of patients with different disorders. He serves as an Editorial Board Member and an Active Reviewer for several international journals.
Workshop Description:
Background:
Neuroimaging Quantification for Precision Medicine (NQPM) is playing an increasingly important role in diagnosis and treatment of neurological diseases and the healthcare of patients with mental disorders, especially after the booming of artificial intelligence. NQPM can reveal diagnostically valuable knowledge from multidimensional and multimodal neuroimaging data, providing fast, accurate, and helpful guidance for the diagnosis/prognosis of different neurological diseases. With the rapid development of artificial intelligence and parallel computing, NQPM involves multidisciplinary technologies such as radiology, neurology, pathology, computer science, artificial intelligence, machine learning, image processing, pattern recognition, computer vision, statistics, informatics, and visualization. It can automatically and intelligently extract valuable information from big medical data and combines prior knowledge to improve clinical performance.
Goal/Rationale:
Workshop on Neuroimaging Quantification for Precision Medicine 2023 (WNQPM 2023), aims to bring together medical doctors, scientists, engineers, and students to discuss the latest advances in interdisciplinary research on AI for neuroimaging data analysis with clinical applications using machine learning and artificial intelligence techniques/methods. This workshop is designed to introduce neuroimaging quantification methods and connect them with applications at the University of Auckland that can leverage AI in research, such as early diagnosis of neurodegenerative diseases such as AD/MCI, PD etc., and intelligent computing for brain tumor, stroke recovery prediction and precision rehabilitation, etc..
Scope and Information for Participants:
Detailed research topics include, but are not limited to:
multimodal neuroimaging analysis
graph theory and complex network analysis
longitudinal brain data analysis
model interpretability and scalability in neuroimaging analysis
multi-source and multi-site brain data integration and quantification
harmonization and transfer learning in neuroimaging
unsupervised methods for classifying brain disorders
deep learning in neuroimaging analysis
cross-modality pseudo neuroimaging data generation
model uncertainty in predicting mental disorders
neuroimaging biomarker discovery
treatment/intervention outcome prediction
post-stroke recovery prediction
neurodegenerative diseases
neurogenetics and neuroimaging genetics
brain mechanistic modeling
brain aging
databases to stimulate developments in intelligent neuroimaging quantifications for precision medicine
Highlights: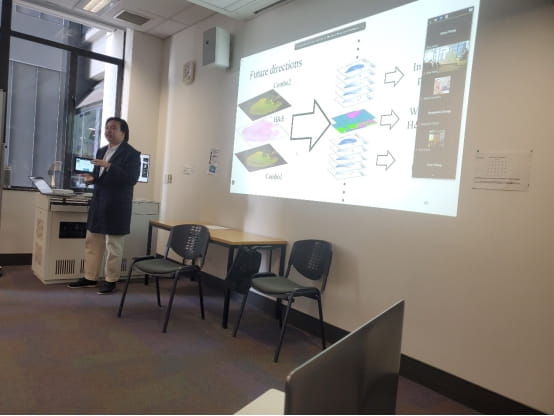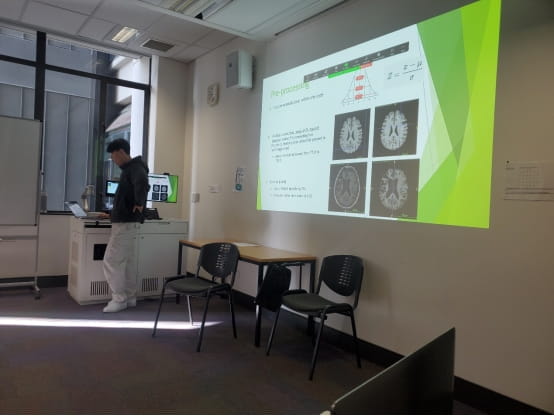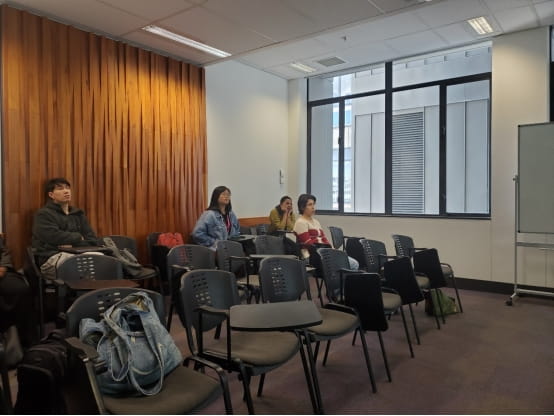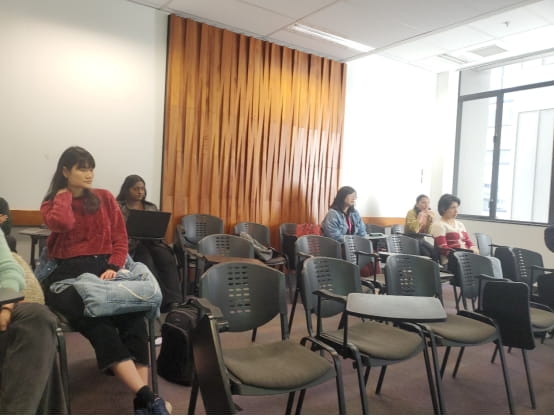 The Workshop on Neuroimaging Quantification for Precision Medicine is an informative and interactive event dedicated to exploring the innovative applications of neuroimaging quantification techniques in the realm of precision medicine. Scheduled for the afternoon of Friday 18th August 2023, the workshop took place at The University of Auckland's Grafton Campus in Room 503-128, and it was also accessible virtually via Zoom.
This workshop brought together a diverse community of students, researchers and experts from the fields of neuroimaging and biomedical medical research. The central focus was to facilitate knowledge exchange, collaboration, and innovation in the domain of neuroimaging quantification and its implications for advancing precision medicine. The agenda featured esteemed speakers who presented their pioneering insights and research findings, covering topics such as brain-inspired computational AI modeling for mental health diagnosis and prognosis, data-driven multiscale analysis of brain tumors for personalized medicine, deep learning-based stroke lesion segmentation from MRI data, and multiband fMRI data analysis for ADHD assessment. The workshop provided an opportunity for in-depth discussions, encouraging collaboration and the exploration of novel approaches to neuroimaging quantification for precision medicine applications.
By the conclusion of the workshop, participants had gained a deeper understanding of the potential of neuroimaging quantification techniques in advancing precision medicine initiatives. They were also equipped with insights into the diverse applications and benefits of these techniques in enhancing diagnostic accuracy, treatment personalization, and patient outcomes. The workshop fostered connections and collaborations that can drive progress in the field of neuroimaging quantification for precision medicine.
Access to Workshop:
ICBioMed 2023 Workshop -- Auckland - YouTube
Venue:
Grafton, Auckland 1023, New Zealand
VISA:
Welcome to Govt.nz | New Zealand Government (www.govt.nz)
Visas and travel
Check New Zealand government websites for official, up-to-date information about travelling to New Zealand, visas, and COVID-19.
Borders and visas
Immigration New Zealand have up-to-date information for people who:
want to enter NZ
are in NZ
study in NZ
want to start a business or invest in NZ
are NZ employers.
New Zealand-visas — Immigration NZ(external link)
COVID-19 — Immigration NZ(external link)
Biosecurity and customs rules
Find out what you can and cannot bring into New Zealand.
Bringing things into New Zealand
Travelling to NZ by air
Travellers flying to New Zealand by air need to complete a Passenger Arrival Card to enter the country, which is handed out onboard your flight to New Zealand. Travellers no longer need to complete a New Zealand Traveller Declaration to enter New Zealand — this was part of New Zealand's COVID-19 entry requirements that were removed on 20 October 2022.
Help for New Zealanders overseas
Register with SafeTravel to receive alerts about important changes to travel advice.
Official registration for New Zealanders living and travelling overseas — SafeTravel(external link)
If you need emergency help, find out who to contact and what they can help you with.
Emergency help when you're overseas
Visitor visas and the NZeTA
NOTICE:
Should your application be denied, the organizing committee cannot change the decision of visa officer, nor will ICBioMed engage in discussion or correspondence with the visa application center on behalf of the applicant. The registration fee CANNOT be refunded when the VISA application of individual being denied.