Speakers
Andre Levchenko, Ph.D.
John C. Malone Professor of Biomedical Engineering; Director of Yale Systems Biology Institute; Director of Cancer Systems Biology@Yale (CaSB@Yale)
Andre Levchenko, a John C. Malone Professor of Biomedical Engineering at Yale University, and the founding Director of Yale Systems Biology Institute and Yale Cancer Systems Biology Center, combines experimental analysis with computational models to learn about the interactions of proteins and cells in healthy and disease states.
After growing up in Siberia, Levchenko received a Master of Science degree in biophysics from the Moscow Institute of Physics and Technology. After moving to the United States as a refugee, he went on to earn a Master of Science and a Doctor of Science degree in bioengineering from Columbia University, while also working at the Memorial Sloan-Kettering Cancer Center. He was then a postdoctoral scholar in the California Institute of Technology's Biology Division, initiating his work in systems biology.
Levchenko joined the faculty of the Department of Biomedical Engineering at Johns Hopkins University as an assistant professor in 2001, rising through the ranks to associate professor (with tenure) in 2007 and full professor in 2011. He then moved to Yale University in 2013 to lead a newly created Systems Biology Institute. He is internationally recognized as a pioneer and leader in the fields of systems biology of cell signaling, application of nanotechnology and microfabrication to biological experimentation. His contributions are particularly recognized in the areas of the analysis of cell migration and the cellular networks underlying multiple disease states, where he has combined computational moldering and novel experimentation methods to develop new insights at the molecular, cellular and organismal levels. He is the author of more than 150 published research articles and several book chapters, mostly in top publication venues. He is an elected fellow of the American Institute for Medical and Biological Engineering, Biomedical Engineering Society, American Physical Society and Connecticut Academy of Science and Engineering.
Title of Speech: Quantitative and Predictive Analysis of Therapeutic Windows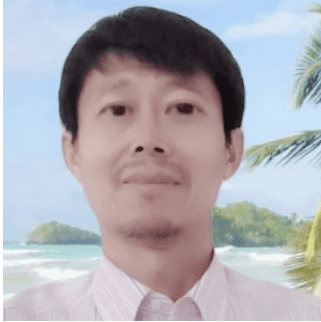 Alan Wang, Ph.D.
Associate Professor, Bioengineering Institute, University of Auckland
Alan Wang is a principal investigator and Associate Professor at Auckland University. He has more than ten years of research experience in bioengineering informatics and integrated medicine, especially in advancing the role of medical informatics in health care. His research interests include bioengineering, signal processing, data informatics, machine learning, and biomedical statistics and simulation. He has developed advanced data analytics methods for intelligent health and personalized diagnosis and prognosis based on signal processing and machine learning theories. He has experience analyzing huge cohorts of data with applications of early diagnosis, disease understanding, and effective treatment of patients with different disorders. He serves as an Editorial Board Member and an Active Reviewer for several international journals.
Title of Speech: Recement Advancements in Biomedical Intelligence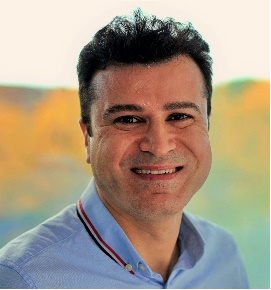 Maher G. Nawaf, Ph.D.
Research Fellow, Immunology and Immunotherapy Department, University of Birmingham
Dr. Maher Nawaf is a highly accomplished immunologist with extensive expertise in the field of immunology, designing and implementing immune assays to answer complex questions in support of research and development of drug discovery. With a strong academic and industrial background and a passion for advancing our understanding of the immune system, Maher has made significant contributions to the field through their research, publications, and clinical work.
Maher obtained his PhD in Immunology from University of Birmingham (UoB), UK and completed two postdoctoral training at Institute of Biomedical Research, UoB, UK. He has since held prominent positions in renowned academic institutions, research centers and companies, where he have led groundbreaking studies in the areas of immunology. Maher is fellow of the UK Higher Education Academy and member of the British Society of Immunology.
Maher has actively collaborated with academics, industrial scientists, and clinical teams to develop novel immunotherapeutic strategies. He has delivered numerous presentations at international conferences, published extensively in prestigious scientific journals, and supervised and mentored aspiring immunologists, contributing to the next generation of researchers and clinicians.
Title of Speech: All about Tregs: CARTregs as a promising approach for inducing immunological tolerance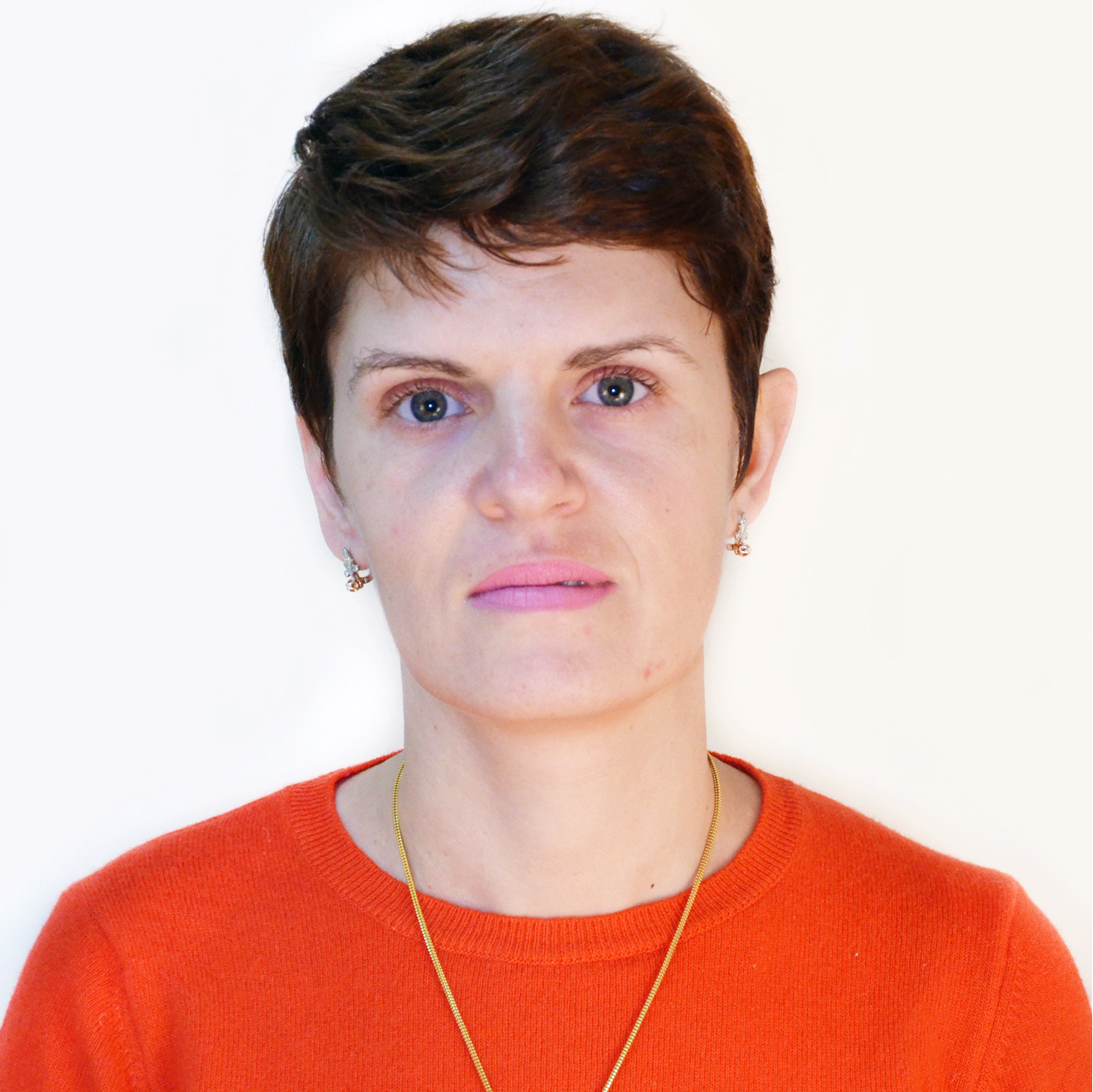 Cristina Tudoran, Ph.D.
Assistant Professor, Discipline of Cardiology, University of Medicine and Pharmacy "Victor Babeș" Timișoara
Tudoran Cristina is an Assistant Professor at the University of Medicine and Pharmacy "Victor Babeș" Timișoara, Romania and a senior physician in cardiology, at the County Clinical General Emergency Hospital "Pius Brînzeu" Timișoara. She started her residency in cardiology in 2009, and in the same year enlisted as a Ph.D. student at the University of Medicine and Pharmacy "Victor Babeș" Timișoara. Since then, her research work has focused on the evaluation of cardiovascular pathologies in patients suffering from different pathologies. She finished her Ph.D thesis with magna cum laude. In 2013 she became Assistant Professor at the University of Medicine and Pharmacy "Victor Babeș" Timișoara. Since then, she has published over 47 articles in renowned journals and has won a national research grant sponsored by The Romanian Academy of Scientists. She sustained her Habilitation thesis in September 2022 and from May 2023 she is a member of the Ph.D. School of the University of Medicine and Pharmacy "Victor Babeș" Timișoara, Romania.
Title of Speech: The Importance of Transthoracic Echocardiography in The Evaluation of Patients with COVID-19 Syndromes
Omer Burak Istanbullu, Ph.D.
Assistant Professor, Biomedical Engineering Department, Eskisehir Osmangazi University
Omer Burak Istanbullu is an Assistant Professor and department vice chair of Biomedical Engineering Department at Eskisehir Osmangazi University. After studying in the field of biomedical engineering and specializing on tumor segmentation from magnetic resonance images at Erciyes University, he then pursued a Master's program at Istanbul Technical University and Erciyes University with the scope of biomaterial-medical imaging device compatibility. Following the Master's degree, he received a Ph.D. from Erciyes University, in the field of biocompatibility improvement of implantable intravascular biomaterials using biomimetic surface modification approaches. Dr. Istanbullu is experienced in the development and improvement of biocompatible materials using biomimetic approaches, combining the computational methods and experimental analysis to achieve the most effective solutions for the challenges related to biomaterials. His research interests include surface modification by biomimetic approaches, diamond-like carbon and carbon nanotubes, electrochemical, thermal and mechanical characterization of biomaterials, anticorrosive and biocompatible surface development. The overall goal of Dr. Istanbullu through his work is contributing to the development of new and innovative biomaterials that have the potential to reduce the biomaterial-based risks in the field of biomedical engineering.
Title of Speech: The Corrosion Issues Encountered in Implantable Biomaterials and Solution Approaches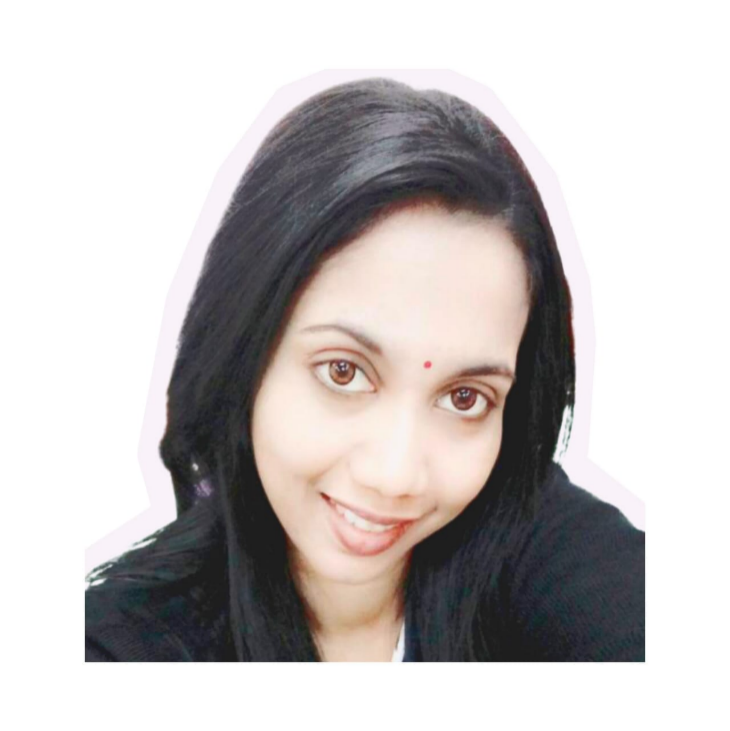 Sheiladevi Sukumaran, Ph.D.
Associate Professor, Faculty of Education, Language and Psychology Postgraduate Studies, Segi University
Associate Professor, Dr. Sheiladevi Sukumaran is a program leader and senior lecture in Segi University. She obtained her Bachelor of Science (Hons), Master's in Science and Doctor of Philosophy in Education Management from the University of Malaya. Her job scope currently is managing research postgraduate students. She has taught subjects like Research Method and Statistics, Biochemistry, Cell Biology, Psychology, Human Anatomy and Physiology.Her interest in research involving Biotechnology, STEM, Science and Technology. She currently involved in numerous research includes FRGS, Grant Program Pembangunan Masa Depan Malaysia, REIG Grants, Seed Grant, PSIF grants and two Segi University Internal Grants. She also has several Scopus publications, ebook, conference proceeding publication and poster presentation. One of the publication in Asia Pacific Journal Molecular Biology and Biotechnology, that won best poster is Knowledge, Attitude and Perception towards Cancer Prevention Practice among Public in Putrajaya Cancer. She has four industrial collaborations that involved eye specialist center, natural product, health device industry and berry product distributor. She is also actively involved in National STEM Malaysia organizing many activities in school and higher education level.
Title of Speech: Disability Etiology Unpacking the Complexities for Effective Prevention and Treatment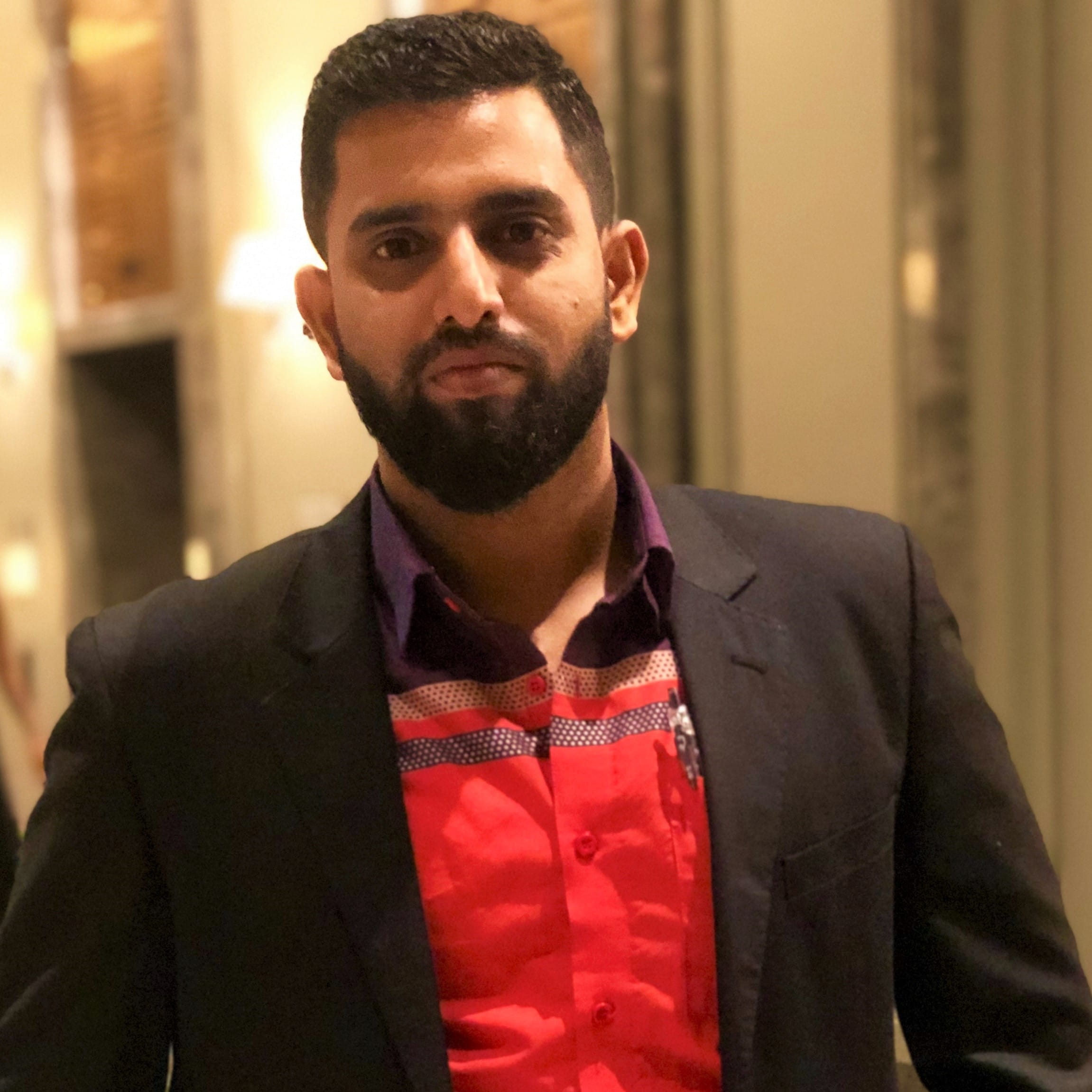 Sathiya Prakash Sooryanarayana, Ph.D.
Lecturer, School of Optometry, UCSI University
Prakash is a senior lecturer and clinical optometrist at UCSI University who is involved in teaching for Optometry undergraduate program. He obtained a Bachelor of Science in Optometry degree from The Tun Hussein Onn Eye Hospital (THONEH) in collaboration with the prestigious Birla Institute of Technology and Science (BITS) in Pilani, India. Upon completion of his degree, he served as a clinical optometrist at the same hospital. He has also obtained a Master of Health Sciences in Clinical Optometry from The National University of Malaysia (Universiti Kebangsaan Malaysia-UKM). During his Masters, he was attached to the Ophthalmology Department of Hospital Selayang and Hospital Sungai Buloh. He was exposed to many ocular clinical cases, and he was trained in various optometric management. Thereafter, Prakash continued with Ph.D. in Optometry at The National University of Malaysia. His Ph.D. research focuses on early biomarkers of diabetic retinopathy and how diabetes affects the eyes. He is also active in various research at the moment involving diabetic retinopathy and clinical optometry areas. Prakash currently holds a few internal research grants at the university where he is working. Prakash is also an active member of the Association of Malaysian Optometrists (AMO) for several years. He currently serves as the Honorary Secretary for AMO.
Title of Speech: Retinal Neurodegeneration Changes In Pre-Clinical Diabetic Retinopathy
Previous Speakers
Thomas Yankeelov, Ph.D.
Professor, Director of Center for Computational Oncology, UT Austin
Thomas Yankeelov received an MA in Applied Mathematics and an MS in Physics from Indiana University, before completing the PhD in Biomedical Engineering at SUNY @ Stony Brook. He completed his post-doc under Dr. John Gore at the Vanderbilt University Institute of Imaging Science and climbed the ranks to Full Professor in 2010. He then joined the faculty at The University of Texas at Austin in 2016 where he is now the W.A. "Tex" Moncrief Chair of Computational Oncology and Professor of Biomedical Engineering, Diagnostic Medicine, and Oncology. Dr. Yankeelov is the founding Director of the Center for Computational Oncology, and also serves as co-Director for the Quantitative Oncology Research Program and Director of Cancer Imaging Research within the Livestrong Cancer Institutes at UT Austin. He is also an Adjunct Professor of Imaging Physics at MD Anderson Cancer Center.
The overall goal of Dr. Yankeelov's research is to develop tumor forecasting methods by integrating advanced imaging technologies with predictive, multi-scale models of tumor growth to optimize therapy. This is accomplished by dividing his efforts into approximately equal parts mathematical modeling, pre-clinical development, and implementation in clinical trials.
Steven M. Lipkin, Ph.D., M.D.
Gladys and Roland Harriman Professor of Medicine, Weill-Cornell Department of Medicine
Dr Lipkin is Vice Chair for Research, Weill-Cornell Department of Medicine. He is also a a standing member of the FDA Molecular and Clinical Genetics Panel, which reviews and votes on approval of new genetic tests in the US. He is Director of the Weill Cornell Medical College Genetics Clinic, where he practiced as a Clinical Geneticist and supervise Genetic Counselors in the Departments of Medicine and Genetic Medicine, and Director of the Program in Mendelian Genetics. As a physician-scientist he has published in many well cited journals, including Cell, Cell Stem Cell, Nature Biotechnology, Nature Genetics, Science, Genes and Development, Proceedings of the National Academy of Sciences and Journal of Clinical Investigation, among others. He directs a research laboratory that uses immunology, massively parallel sequencing, computational biology, mouse models, cell culture and genomics to understand the contribution of genetics to, and mechanisms of, hereditary genetic syndromes. Previously he discovered and mechanistically characterized MLH3, a DNA mismatch repair gene colorectal polyposis and cancer predisposition gene, and also identified or co-identified 6 B cell malignancy predisposition genes. One of his current areas of focus is to help drive an international effort to develop and validate a cancer immunoprevention vaccine for Lynch syndrome.
Title of Speech: Immune Surveillance and Cancer Immunoprevention vaccines
Matteo Pellegrini, Ph.D.
Professor, Molecular, Cell, and Developmental Biology, UCLA
Matteo Pellegrini is a biophysicist who has served on the UCLA Life Sciences Division faculty since he joined the Department of Molecular, Cell and Developmental Biology in 2005. Dr. Pellegrini earned his B.A. in Physics at Columbia University and his Ph.D. in Physics at Stanford. He was a postdoctoral fellow at UCLA, where he worked on computational biology. Following his postdoctoral studies, Dr. Pellegrini co-founded a start-up company and later worked for the pharmaceutical company, Merck, before returning to UCLA. His laboratory research centers on the development of novel computational approaches to analyze large-scale genomic data. His present focus is on data produced using the latest generation of high-throughput sequencers. The Pellegrini group is developing suites of tools for the analysis of high-throughput sequencing data such as methC-seq, RNA-seq, and scRNA-seq. These approaches have been used in many settings, including tissue decomposition and biomarker discovery for the study of aging.
Title of Speech: The Effects of Genes, Environment and Physiology on DNA Methylomes
Gary Royle, Ph.D.
Professor of cancer therapy, University College London
Gary Royle is head of Cancer Engineering at University College London (UCL) and co-chairs UCL's cross-faculty cancer research network. Having studied mathematics and theoretical physics at Imperial College London he went on to apply that to medicine, with a focus on cancer. Initially developing technologies and methodologies for cancer diagnostics he now leads a large team focusing on cancer therapies for both UCL and UCL Hospital. Research includes radiation oncology, proton therapy, cancer technologies, cancer imaging and computational cancer. The latter includes computational biology, digital pathology and predictive modelling, using a combination of artificial intelligence and analytical methods. He has particular interest in metastatic disease and in understanding and predicting the response of cancers to treatment. He has published >150 papers and leads multi-institutional collaborations and networks in the field of cancer therapeutics. The team also run educational and training programmes for oncology and cancer research in UK and China.
Title of Speech: Predicting Response to Cancer Treatment